School-age care (6 – 12 years of age):
Basic Information
This category of care includes children six to twelve year olds (6 – 12) in Grade 1 to Grade 6
Children attend five (5) days per week on both school and non-school days.  No part-time care is provided in these programs at the present time.
Hours: School Days 6:30 a.m. to 8:40 a.m., 11:40 a.m. to 12:45 p.m. and 3:40 p.m. to 6:00 p.m.
Hours: Non-school Days 6:30 a.m. to 6:00 p.m.
Mrs. (Mariella) Carr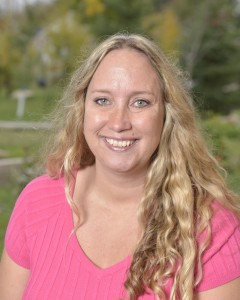 Mariella is trained as an ECE III and she assumed the role of Unit Leader in this program in 2011.  Prior to taking on this additional responsibility she worked for 12 years as a trained staff in our Infant/Toddler, Preschool, and School-age programs.  Mariella has in fact been in the field since 1990 and this experience is put to good use each and every day.  Mariella consistently demonstrates enthusiasm, kindness, loyalty and compassion.  She really is the "mother" of our School-age program and we are so pleased with that.  She loves the outdoors and has played a big part in our program becoming a much more active and outdoors minded program.  Mariella has also faithfully volunteered with the Manitoba Child Care Association and in this capacity she continues to have influence way beyond the children in her own program.  BRAVO!