Christian Preschool Program – Early Learning & Child Care (2-5 years)
Reaching back to our early roots in a Church basement and reaching out to the Faith community (Christian) in Winnipeg, Discovery started the Christian Preschool program (occupying one classroom) back in 2003.  Our goal is to partner with Christian families to help bring up their children within an environment that reflects the world-view of a Christian home. Since we offer both faith based and non-faith based programs parents are given all options which are  available at the time of enrollment.  Our personal centre history would likely have us described as a  protestant and evangelically oriented program but we welcome families from other backgrounds.  Our goal is not to create little theologians but to sing songs, read stories, and have conversations and prayers consistent with those in a Christian family.  We aim to demonstrate the love of God to them and teach them through our actions (and supported with the Word), how deep and wide God's great love is, to us as His most prized creation.  Our statement of faith is the Apostles Creed and reads as follows:
Apostles' Creed
I believe in God, the Father almighty,
creator of heaven and earth.
I believe in Jesus Christ, his only Son, our Lord,
who was conceived by the Holy Spirit
and born of the virgin Mary.
He suffered under Pontius Pilate,
was crucified, died, and was buried;
he descended to hell.
The third day he rose again from the dead.
He ascended to heaven
and is seated at the right hand of God the Father almighty.
From there he will come to judge the living and the dead.
I believe in the Holy Spirit,
the holy catholic* church,
the communion of saints,
the forgiveness of sins,
the resurrection of the body,
and the life everlasting. Amen.
*that is, the true Christian church of all times and all places
Basic Information
Two to five year olds (2-5)
Children attend five (5) days per week (Monday through

Friday

)
Hours:

6:30 a.m. to 6:00 p.m.
Our Staff
Mrs. (Amanda) Thiele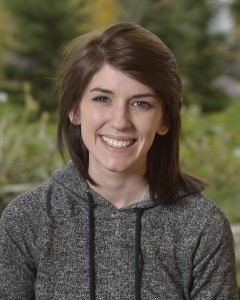 Amanda is one of our newest Unit Leaders, having accepted that position in May of 2015.  Amanda began working for Discovery in 2012 (as Miss Moir) and graduated as an ECE II in 2014.  We are so pleased to have such  committed, sweet, and caring young woman join our team of leaders.  She brings with her the most recent knowledge of brain development and "best practices" in the field of Early Childhood Education.  This is a true asset to those of us who received our training decades ago.
Amanda grew up in a Christian home, attended church regularly since a child and as she puts it, "There is something so amazing and non-replaceable about being in a work environment where I am able to praise God, pray and be prayed for, and continue to grow as  Christian woman."  She goes on to say that "worshipping God through songs, sharing the teachings and stories from the Bible, and expressing my own faith to the children are something I feel are at the core of this program and are a priority for me in this program."
Mrs. (Doris) Storey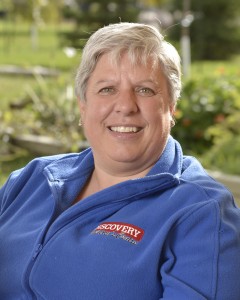 Sadly we are saying our good-byes to Doris in the summer of 2015.  After more than a decade of following God and serving his people here in Winnipeg and at Discovery, Doris and her husband John are following the call of God to leave family and home and go to Romania to work alongside another missionary couple.  Doris was the recipient of the Exceptional Early Childhood Educator award of the Manitoba Child Care Association in 2015.  This award reflects on the commitment Doris gave to her work at Discovery and is reflective of most of our staff.  We will miss her but still feel like she will be one of "us" just working with children and families in another country.  Doris and John will be financially dependent on the personal donations of friends and family back here in Canada, so if you are interested in helping to support them in their work please contact them for more information. Their e-mail address is johndorisstorey@gmail.com
Our Program:
Click Here to view our Curriculum Statement which describes many of the key interests, approaches, and priorities we bring to our time with you and your children.  These are fairly standard throughout the programs at Discovery.