Extended Hour Programs (2-12 years of age)
This unique program is designed to help families whose work or schooling hours extend past the ordinary  "Day Care" hours of operation and/or include the need for care on Saturdays. Very few programs like this exist in Canada and although we cannot accommodate all of the various needs that families have, this is the most flexible program we offer and we are pleased to provide this diversity to our community.  We have several categories of families (i.e. regular – casual – occasional) with varying fee arrangements for each, so this program is really best explained in person.  Do give us a call for more information at 204-889-2689.
Basic Information
Children 2 years to 12 years of age whose parents work or school hours require evening or week-end care are accepted into this program.
Children may attend part-time or full-time and hours of care booked may vary from week to week based on the family's needs.
Hours of operation for this program are 

6:30 a.m. to 12:30 a.m.

(

midnight

),

Monday

to

Friday

and

6:30 a.m. to 7:30 p.m.

on Saturday.
Our Staff
Mrs. (Anja) Balharry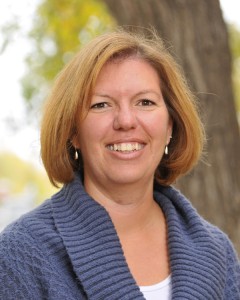 Anja is trained as an ECE II and she assumed the role of Unit Leader in this program several years ago, after many years of leading one of our Preschool programs.  We have been blessed to have Anja with us since 1997.  She brings a bundle of enthusiasm and creativity to our Centre and the children, parents, and staff are all beneficiaries of these great skills and traits.  She is active in promoting our children and nature emphasis (especially loves outdoor cooking) and is always an eager and a passionate presenter when called upon to share with others about this part of our program.   She also serves as a volunteer Board member at another Child Care Centre and extends her influence in our community in this way.  BRAVO!
Our Program:
Click Here to view our Curriculum Statement which describes many of the key interests, approaches, and priorities we bring to our time with you and your children.  These are fairly standard throughout the programs at Discovery.