Last year on a Friday afternoon in July, two young ladies from China showed up at Discovery Centres front door.  I was about to leave for the airport to pick up some relatives and so I had only 30 minutes to inquire about their visit and show them our Centre.  While visitors to Discovery are not uncommon (we show our Centre to 200-300 people each year) seldom are they drop by visitors from another country.  One of the young ladies (seen on the right) was Misty Guo the Principal of Grace International Language Centre (GILC) which is located in the city of Baoji, China.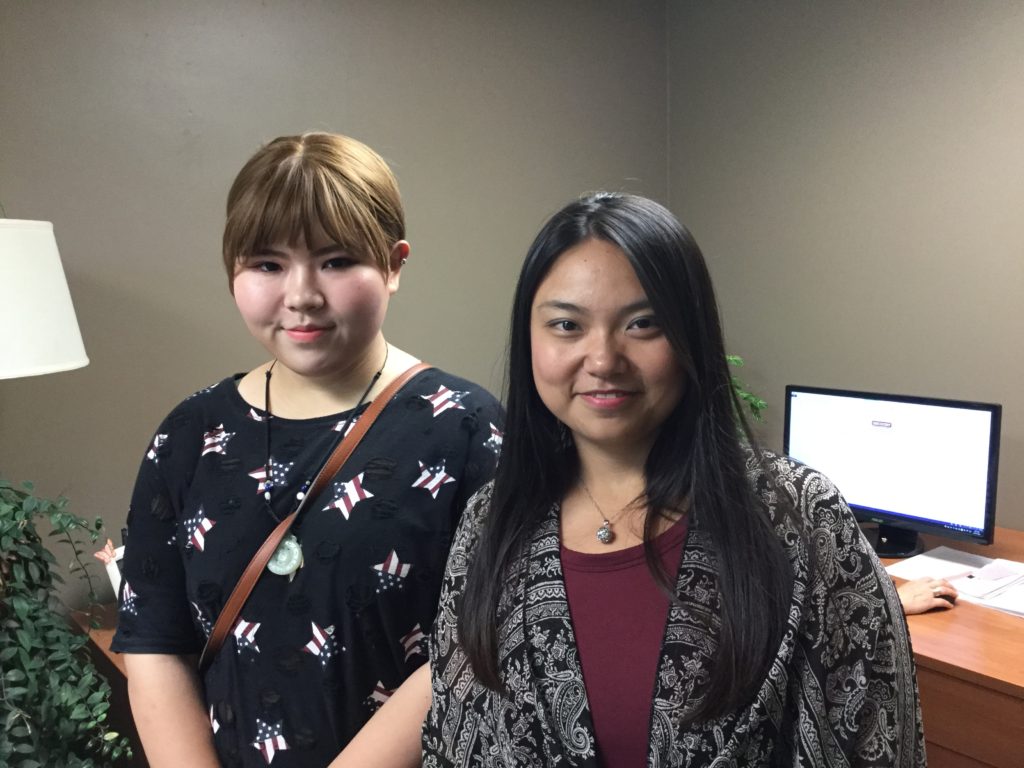 Turns out that our 30 minute visit and many subsequent e-mails have led to an agreement between Discovery and GILC to accept four 10 year old Chinese children into our School-age program for the month of July.  We just found out their Visas have now been issued so we are so pleased to announce this to our Discovery family.
The students will be staying together in a rented house and traveling with some parents and teachers who will take care of them during the evenings and week-ends.  Discovery Centre has asked Matt Bordush and Jessica Salunga (summer staff) to oversee the July program for a group of our School-agers and these four international students.  Our goal is to introduce them to our culture, city, customs, and hopefully to facilitate the forming of life-long friends in Canada.  If this experiment is successful we may well see them join us again in the future.
Please take some time to check out the map of China and the passport pictures of the 4 students, which Mr. Bordush has prepared and hung on the wall outside room #10 in the School-age wing.  Be sure to welcome Betty, Lisa, Ricky, and Mark should you see them or their teachers around the Centre in July.  They arrive just past midnight on between Sunday and Monday of the Canada Day long-weekend.
GILC preference would have been to have these students stay with Canadian families (Home Stay) but we felt it was more than we could manage this year.  However, if we do this type of international program again we would be interested to know if there might be enough families of Discovery Centre who would open up their hearts and homes to a young Chinese student for a month in 2018.  If you have any interest in considering this for 2018 would you please leave your name with myself (Ron Blatz) in the office.  This is all speculative at this point, we are just trying to see what the possibilities might be, should this arrangement carry forward into the future.